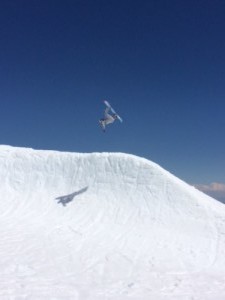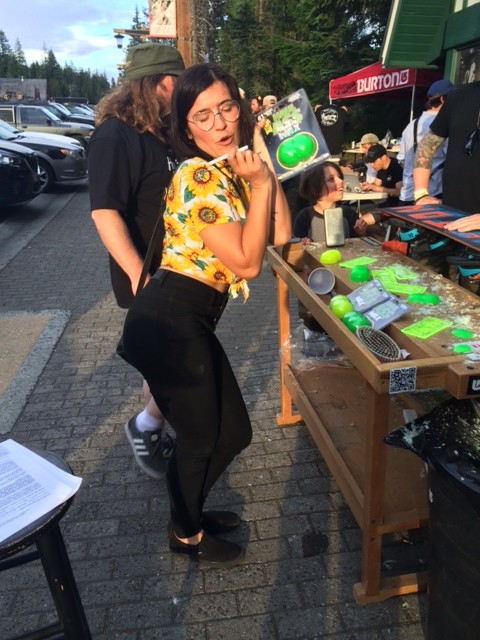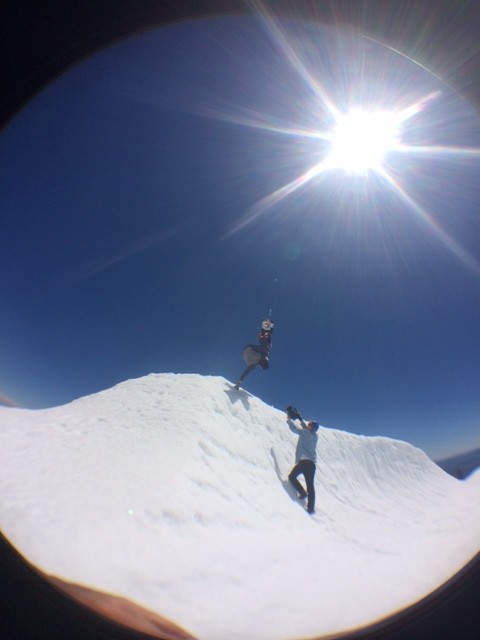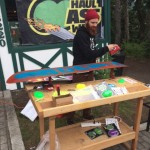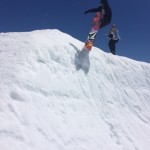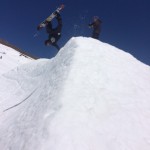 Mother nature blessed that ASS with good weather and mild temps July 8-13 up at Mt. Hood. Fellow ASSman, Pat Moore and I were called upon from the Drink Water crew to help out withThird Annual Rat Race waxing stations. Rather than spending just the day at the race, we decided it would be good ol' time to get nasSty riding for a week and set off a minor ASSplosion. Our first day up on the hill developed quickly into an all time quarterpipe session with riders dropping in faster than they could drop a toilet of ASS. A handplant demo put on by Pat Moore, Mike Ravelson, Forest Bailey, Desiree Melancon, Alex Lopez, and many more was ended abruptly when Mr. Gigi Rüf decided it was time to drop the hammer. A McTwist of epic savage proportions was demonstrated by Gigi, cheers were thrown and off we went. The next day, we jammed around the hill taking repeated runs on the quad chair and swooping through the High Cascade park. Snapping a few pics here and there around the park and on the hill. Mt. Hood is an unbelievable experience for a snowboarder. If you're planning a winter trip somewhere cold next year, you may want to cap that ASS and go where the temps and parks are off the meat rack.
Pat and I had a job to do though: keep the Rat Racers racers properly lubricated. So, Rat Racers needing a quick fix of speed before and during the race were taken care of at registration and on the hill with all the Haul ASS Wax one could desire. Wax was melting on some of the best-shredders-known bases faster than Preparation A was spread at the ol' folks home on a Sunday. We graciously warned a few that our wax does carry a warning label indicating high speed, but few were scared. A state of the fart waxing technique was shown to our asses by Alex Yoder at the registration waxing. Alex prefers to apply his coating of ASS with a surf-like application process. Slowly heating the ASS and then rubbing it like a bar of surf wax over his base, he insured proper heat distribution.
One Race Race highlight included a toeside turn WA-POW!!! by Jake Price that resulted in aggressive acceleration, shooting him out of the course. It was like he hit a nitrous button and couldn't control it. It was also our duty to present the Half ASS award. This was determined to go to the biggest name pro with the lamest time. The award was a bottle of Fireball Whisky covered in "I Love ASS" stickers, sure to send the victor to the toilet the next morning. The winner was one of Canada's finest, Devun Walsh. Pat Moore presented the Half ASS award to Mr. Walsh at the Rat Race ceremony, Devun took a sip and was left gasping for air. We had a hell of a time and look forward to going back to Mt. Hood next year. Thanks to everybody that loaned a helping hand and remember, we're not farting around!